E-commerce is sometimes simple to start but to get it to work — consistently — is a whole different game. Let us help you make the key decisions that pave the way for success with your online store.
Top Questions You Probably Have
What's the easiest way to set up an online store and test a concept?
What's the most scalable solution for a store with a ton of products?
What's the right way to set up a payment solution?
What's the difference between Shopify, WooCommerce, Big Commerce…
Key Things To Do
Iterate. Don't shoot to beat Amazon out of the gate.
Test. Prices. Landing pages. Colors. Offers.
Follow the money: in other words, follow what works and build from there.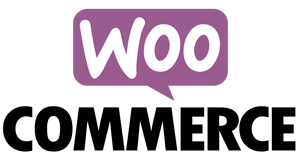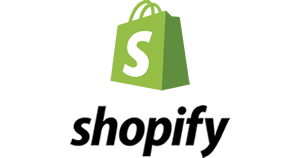 WSL Founder: 1 of the 15
Most Daring Entrepreneurs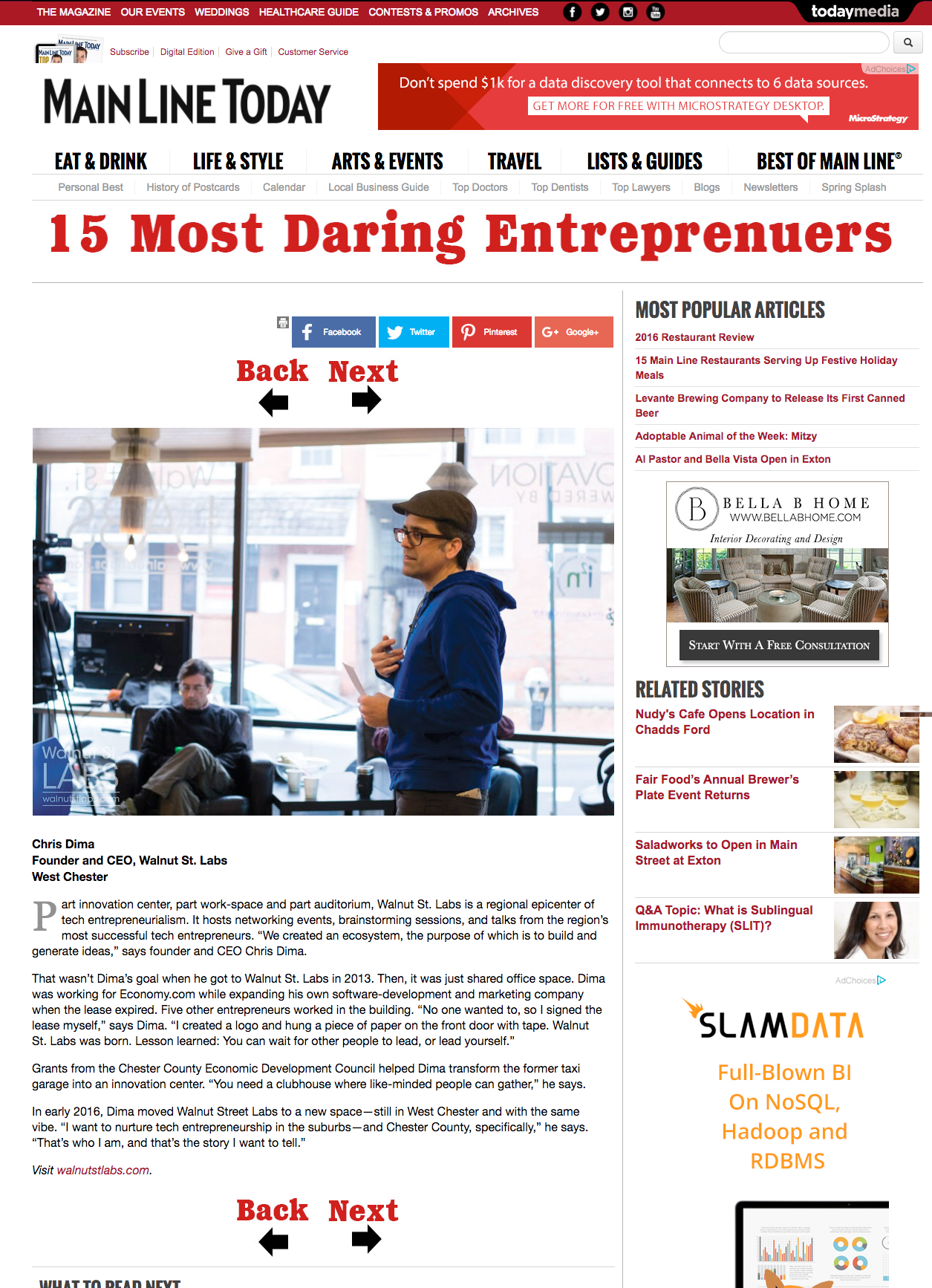 Part innovation center, part work-space and part auditorium, Walnut St. Labs is a regional epicenter of tech entrepreneurialism. It hosts networking events, brainstorming sessions, and talks from the region's most successful tech entrepreneurs. "We created an ecosystem, the purpose of which is to build and generate ideas," says founder and CEO Chris Dima.
That wasn't Dima's goal when he got to Walnut St. Labs in 2013. Then, it was just shared office space. Dima was working for Economy.com while expanding his own software-development and marketing company when the lease expired. Five other entrepreneurs worked in the building. "No one wanted to, so I signed the lease myself," says Dima. "I created a logo and hung a piece of paper on the front door with tape. Walnut St. Labs was born. Lesson learned: You can wait for other people to lead, or lead yourself."
Grants from the Chester County Economic Development Council helped Dima transform the former taxi garage into an innovation center. "You need a clubhouse where like-minded people can gather," he says.
In early 2016, Dima moved Walnut Street Labs to a new space—still in West Chester and with the same vibe. "I want to nurture tech entrepreneurship in the suburbs—and Chester County, specifically," he says. "That's who I am, and that's the story I want to tell."
Get In Touch. Share Your Idea or Goal. We'll Be Ready To Talk About It.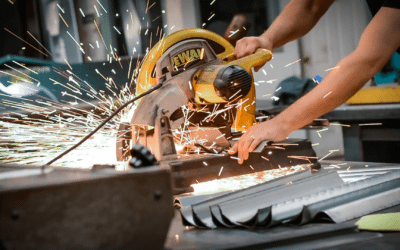 Forge needed visibility and brand awareness. We tackled it with ferocity and showcased their services to the exact market they needed. 
read more