In a really smart move Instagram is adding a sticker to aid with donations to non-profit organizations. If your favorite charity or nonprofit is on Instagram they can easily receive funds from your followers. With the brand new sticker, right up there with the rest of your go-to's, your audience can give directly to an organization you're promoting. It will be easy to place sticker and link directly to an account.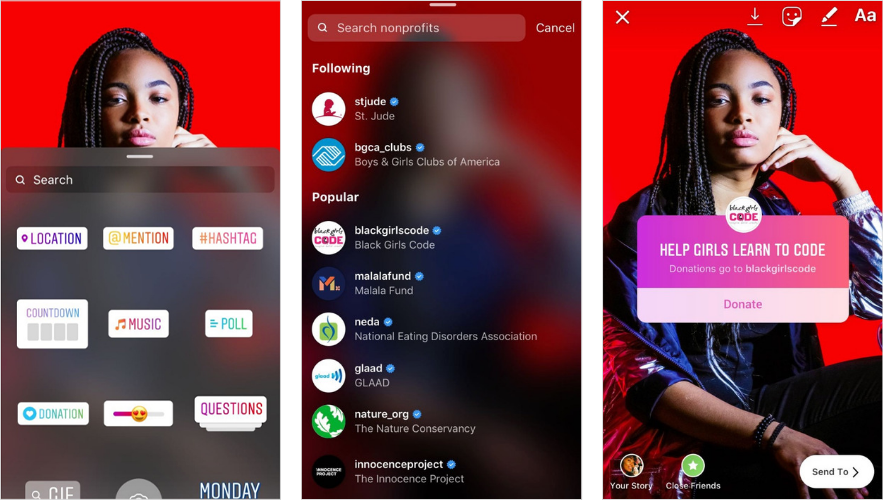 Not only does 100% of the amount raised go directly to the organization you support, but the total amount raised gets displayed right in the swipe-up.
What a simple and easy way to spread awareness. We love this feature and would love to show you the potential that social media has to offer your company. Drop us a line!