A feature only previously accessible to business profiles will now be available to influencers! Account with large followings often cross promote with brands to spread awareness. It has proven to be a
hugely successful marketing tool
for brands and this give creators that same powerful tool.
Forget about constantly hearing "Click the link in my bio for more info!" This is huge. Everything will be right in the app with links embedded right in the post instead of creators resorting to their valuable single bio link. Not only will products appear directly in the app eventually you'll even pay internally! They're still beta testing the in-app checkout for now but just imagine. Soon you'll an amazing pair of sunglasses then seconds later being completely checked out.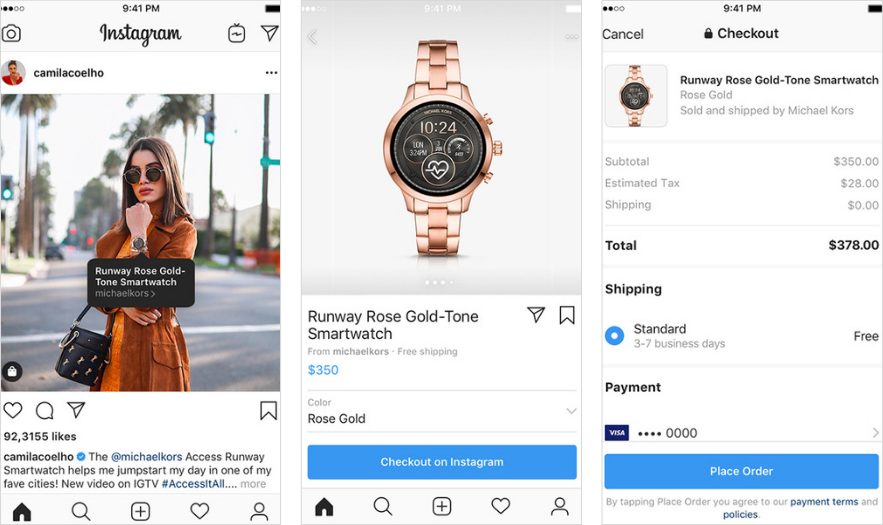 This is huge for not only influencers, but also the brands as BOTH will be getting access to analytics. What a game changer. We predict revenue-sharing features in the near future. Currently, this only open to a few select accounts and brands but it will be rolling out and changing them game later this year.
The direct to purchase potential should be a really exciting opportunity. We are keen to utilize this feature as soon as it rolls out. Reach out and make an exciting game plan with us to get in on the ground floor.