1. The search engines love WordPress
Matt Cutts, software engineer for Google says, "WordPress automatically solves a ton of SEO issues." The WordPress platform is structured in a way that is search-engine friendly and there are many third-party plugins available that let site owners fine tune their message to be even more crawlable by Google.
Images – Google can't "see" a picture or photo. WordPress allows text describing the image (tags) to be optimized so Google can find the images and know what they are about
Page load speed. Google knows that people will leave a website if they have to wait for pages to load. Out of the box, WordPress is a fast loading framework. The site owner still needs to make sure they are not overloading pages with tons of large images and bloated-code, but as long as best practices are followed the page will load quickly.
Social media – Google wants to know that a website has fresh content and regular visitors. Having social media accounts with frequent posts and many visitors sends traffic to the website is an important indicator for Google. WordPress has many options to integrate social media accounts with the website.
2. WordPress is free and open source.
When you build your website on WordPress, you are not locked in with a developer or third party. It is your choice where you host your website and you can use the platform however you choose. Because of this flexibility, WordPress is a very popular platform. 1 out of 4 websites on the internet is built on WordPress. This makes for a very large community of developers, site owners, and users. There are many opportunities to get answers to questions, share ideas, and even collaborate on projects. Also, there is no shortage of options to hire someone to help with site design, content writing, or even have a website completed from beginning to end.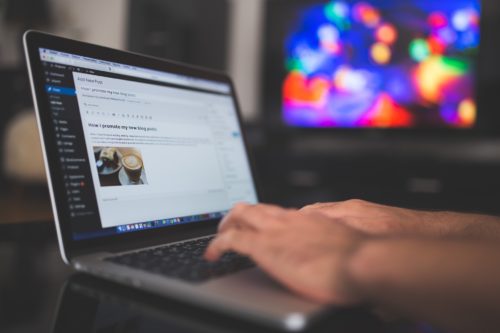 3. WordPress has plugins. Many plugins.
A plugin is a piece of software that can be added to your WordPress site to add functionality. As of this writing, there are 49,285 plugins available in the WordPress directory. Many of these plugins are completely free, some are paid (either one-time fee or subscription model), and some follow the freemium model. A freemium plugin usually has a scaled-down free version that still offers much of the functionality you are looking for. You can test out the plugin and decide if you want to upgrade to the premium version. This may unlock additional features, automate functions, remove watermarks or plugin branding, and provide additional value. Here are some examples of the features that plugins can provide
Social Media – Integration with social networks, allowing users to share your content
Forms – Allow users to contact you, sign up for newsletters, make payments, and more.
Security – Provide higher levels of security for the website, users' data, and assets.
SEO – Allow for fine tuning of content so that Google and other search engines find your site.
Advanced Functionality – Everything from membership sites to downloading ebooks to interactive calendars. If there is a need for it, there is most likely a plugin for it.
4. Themes
One of the key features of using WordPress is how it uses themes. WordPress installs "out of the box" with a default theme. A theme allows the website owner to make changes to the appearance of the site–colors, fonts, layout–without changing the core functionality of the site or needing to dive into the code. When the WordPress framework needs to be updated, it won't write over the changes made to the theme. Think of it this way: if the WordPress system is a car, think of the theme as the paint job. While this is a simplistic analogy, it is a good example of how themes work. A more thorough explanation would also include how a framework can be installed onto wordpress, and why we would use parent and child themes. But we'll leave that discussion for the next post.
5. Built for the mobile web
More than 50% of all searches are conducted on mobile devices. We've all gone to websites on our phone that were too small to read, hard to use, and loaded so slowly that we ended up leaving and going somewhere else. If your website doesn't look good or work correctly on a mobile device, your visitors are going to leave. A responsive website means that the text, photos, and layout will automatically resize to look good on a desktop, tablet, or phone. And with so many responsive themes available for WordPress, it is easy for a website owner to build a website that looks and works great.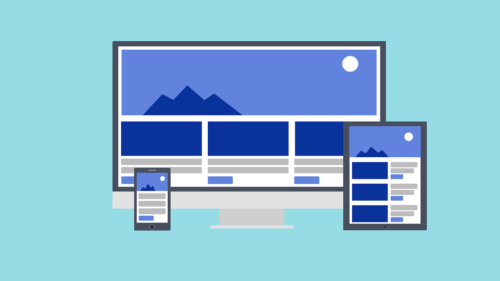 WordPress is the most popular content management system on the web. Its ease of use, countless options, and versatile design make it a compelling choice for any business owner. If you would like to discuss running your website on WordPress, give us a shout at (610) 541-2026 or send us an email.