CardConnect Joins Walnut St. Labs to Build a Stronger Software Development Ecosystem

CardConnect
, a leading provider of payment processing and technology services based in King of Prussia, has partnered with Walnut St. Labs, an innovation lab located in West Chester, to grow and support the software development community through short, hands-on classes held in West Chester. "It's essentially developers teaching developers or trying-to-become developers," said Chris Dima, founder and CEO of Walnut St. Labs. "Our concept, iSchool, is based on the idea that the best people to inspire and effectively teach cutting-edge technologies are those who are using those technologies."
iSchool
began in earnest over the summer, said Dima, a graduate of West Chester University and resident of the Borough of West Chester. "We realized that a lot of the regulars who were novice programmers were getting really good—quickly—by hanging out with the senior folks. So we decided to test a more formal version of it." CardConnect, who relocated their new headquarters to this area in 2012, has been growing rapidly over the last few years — particularly in technology related to facilitating and securing electronic payments.
Angelo Greco, Executive Vice President of Sales for CardConnect
, said the area has the right talent but they're always looking for more. "Our success is directly linked to the support and growth of our technology platform, so being part of the local tech community is important to us. We like what Walnut St. Labs is doing to give developers and technology innovators a place to hang out, do projects, and learn." said Grecco. "With a new home base here and low unemployment across the region, it's key to take the longer-term perspective and support organic learning in places like Walnut St. Labs." So far, iSchool at Walnut St. Labs has held classes on Boxfuse, Shippable, Meteor.js, ReactiveX, and Flask (a Python Framework). iSchool—purposefully not 'Code School' is planning on having 3D Printing- and IoT-related classes, too. "If we can get people excited about new technology and provide hands-on experience, they'll be the self-driven folks who everyone will be looking to employ next month, next year and beyond," said Dima. "We think this is efficient—and fun." iSchool runs on Wednesday nights during Walnut St. Labs' Night Owls—a weekly open house that starts at 7pm and runs until 10pm. Learn more at
https://ischool.walnutstlabs.com/
________________________
CardConnect
CardConnect is a leading provider of payment processing and technology services that helps more than 50,000 merchants across the U.S., from Fortune 500 companies to small and mid-sized businesses, accept billions of dollars in card transactions each year. The company's patented tokenization and gateway solutions make payment acceptance simple, integrated and secure.
Walnut St. Labs
Walnut St. Labs is an innovation lab that produces innovation for its clients, it community and its stakeholders through an early-stage incubator.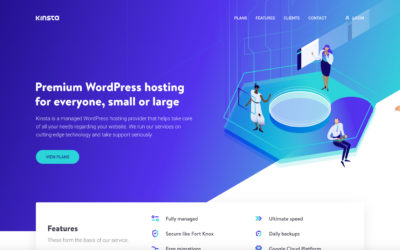 When you're considering WordPress hosting, it's like picking a car rental company at the airport: there are two tiers. Tier 1 is the credible, professional tier. Tier 2 is includes the...
read more