Walnut St. Labs Accepted into AWS Activate Program
Walnut St. Labs has been added to AWS Activate's Program. AWS Activate works with incubators, accelerators and seed funds around the world, including: 1776, DreamIt Ventures, First Round Capital, Techstars, Tigerlabs and many many others. AWS Activate's Portfolio Packages are available to startups in accelerators, incubators, and Seed/VC Funds.
Amazon Web Services provides startups with low cost, easy to use infrastructure needed to scale and grow any size business. Some of the world's hottest startups, including Pinterest and Dropbox, have leveraged the power of AWS to easily get started and quickly scale.
AWS Activate is a program designed to provide startups with the resources needed to get started on AWS. Join some of the fastest-growing startups in the world and build your business using AWS. AWS Activate is free to join, and gives you access to a package of services and benefits. See the Benefits page for more detail.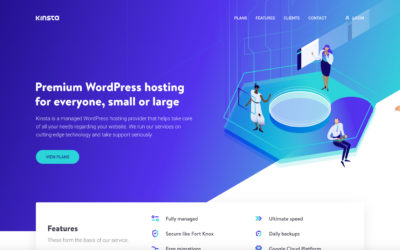 When you're considering WordPress hosting, it's like picking a car rental company at the airport: there are two tiers. Tier 1 is the credible, professional tier. Tier 2 is includes the...
read more