Danny Cabrera, CEO of BioBots
Danny Cabrera is clearly enjoying the whirlwind ride of bioengineering. He's a few minutes late this morning, completely excusable considering he's ducked out of TechCrunch Disrupt in New York City to make the drive to Walnut St. Labs on a few hours of sleep.
It's all to support BioBots, his Philly-based life science startup company. "We exist in the space between hardware and software," says Danny. "We build bioprinters, devices that build three-dimensional living tissues."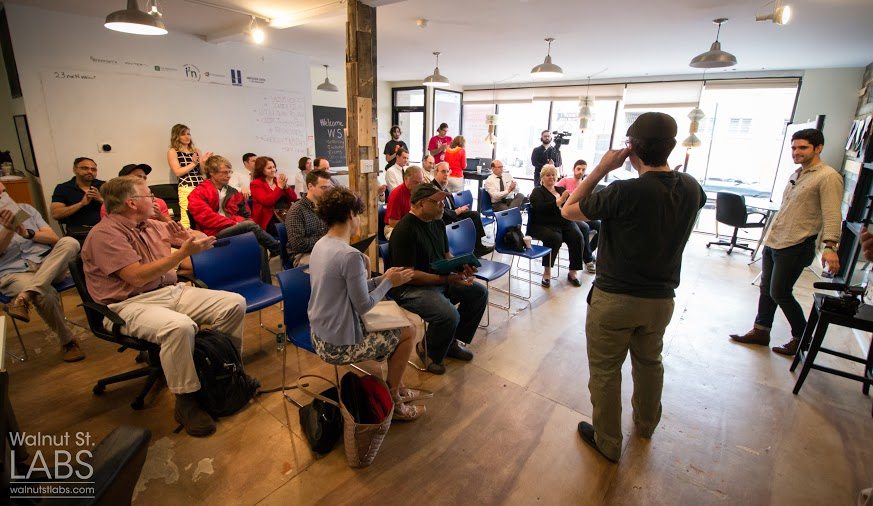 Origins
Danny went to community college in Miami before transferring to Penn to study computer science and biology, areas that combine two of his passions. "Building tools to engineer life is exciting."
At Penn, he linked up with a professor as well as a fellow Miami community college student. While the prof was immersed in 3D tissue engineering using non-3D printing methods, Danny's friend was working in his dorm room on a device that would extrude living tissues.
Together, Danny and his buddy spent Sundays working on the device. They won a $5,000 prize and decided to use their winnings to continue their work over the summer recess, setting up shop in an apartment on top of a bar.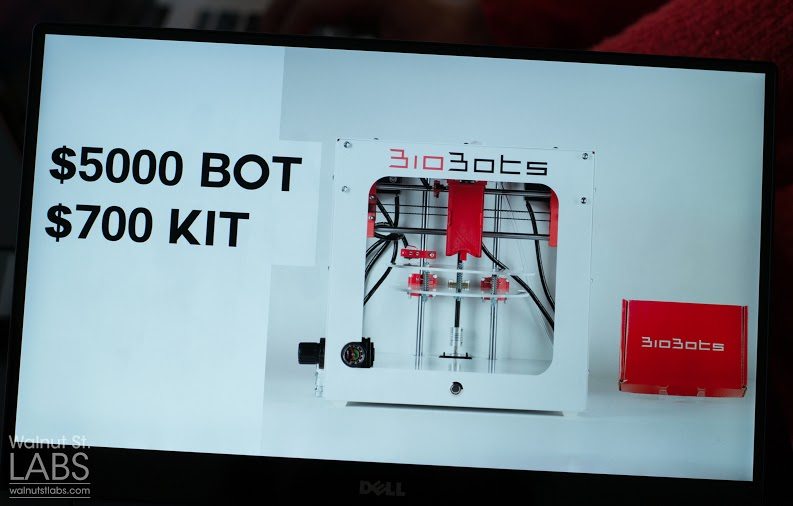 BioBots
"To create tissue, a solution of three things is needed: an initiator substance, a polymer, and cells.
One of the reasons BioBots is exciting is because our $5,000 device offers an alternative to the large, half million dollar bioprinters currently on the market."
One of BioBots' uses is building mini organs that can be used to test drugs, offering a humane alternative to animal-based research. "Another use is to build miniature tumors. By taking cells from patients, a researcher can biopsy a patient's tumors, and figure out what kills the tumors without killing the other tissues."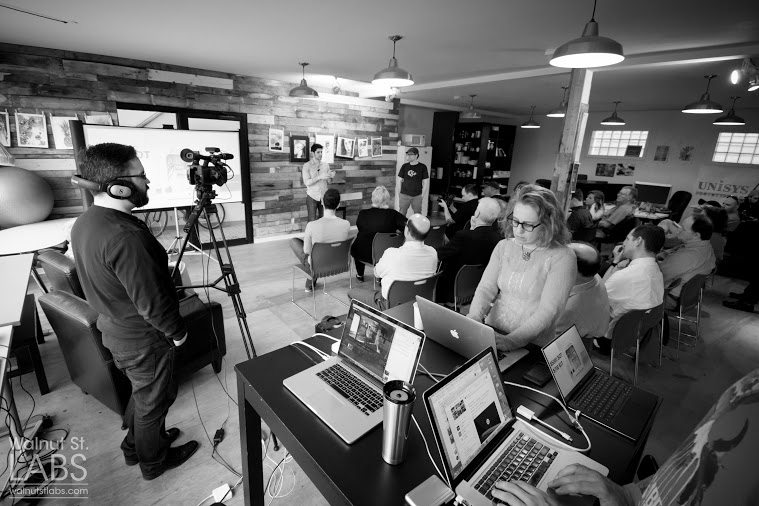 Getting the Word Out
Danny wasted no time in contacting all his connections in the engineering world. "I was blasting out 20-50 calls and emails a day. We got a new professor involved. Just a month after we had the device working, we sold it to that professor."
Their efforts got the attention of some other Penn profs who walked them through how financing a company works, and suggested an accelerator. Ultimately, Danny and his team got hooked up with DreamIt Health Philly, which connected them to the resources they needed. "We got $50K, legal services, lab space, office space for 6 months, and mentors. By the end of January, we had sold 25 of them."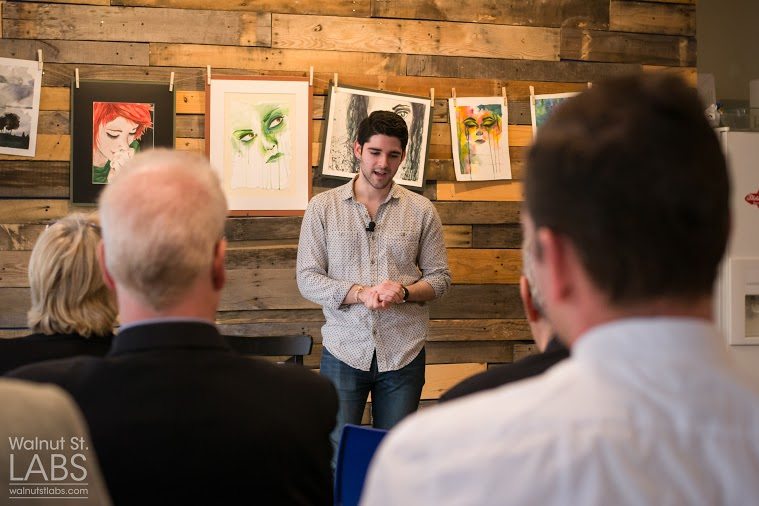 The Future
In Danny's mind, "things that come out of a printer will never be implantable. The device squirts cells out in the geometry you need, but there are a lot of steps needed to turn those cells into complex systems. We're trying to take what your body needs 15 to 20 years to do and do it in a month."
Although Danny and his team outsource the metal parts for the BioBots, everything else is done in house. "We want to build the machines, not the organs. Organs are too specific and time/cost intensive. BioBots gives users the edge to design their own organs."