The Chester County Economic Development Council's iTAG Innovative Technology Action Group) initiative hosted #TECH360 on Friday, an all-day educational event at Penn State Great Valley's Campus Conference Center featuring the area's top companies, IT professionals, and educational institutions to discuss how to best leverage the latest technology in today's economic business climate.
Advisor to the Lab and Founder of Formatic, Andrew Schwabe hosted one of the morning sessions on recent the changes Cyber Security. He handed down some hard truths regarding internet security that our culture has yet to become fully conscious of, in the face of such widespread internet dependence.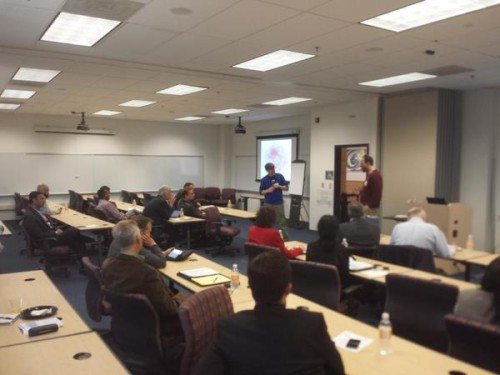 While Andrew Schwabe expanded the minds in the adjacent room, Mongosluice Cofounders Chris Dima and Brad Miller shared how a traditionally challenging Big Data history will soon be further exacerbated by the surplussed influx of oncoming analytics. The MongoSluice Team explained that without the appropriate data syphoning and organizational agent, our generation will be confronted by more data than can be readily processed.

Formatic Cofounder and CMO, Patrick Millar pitched how Formatic's platform has a developer friendly event model that lets you engage users when they 'behave' like they need help at the Innovation Expo. Fully customize when and how to engage, from automated self-help to incentives, coupons, and targeted live-chat for high value profiled prospects .
Walnut St. Labs Founder, Chris Dima pitched how MongoSluice solves Big Data inundation problem through easy streaming and organization, shared recent traction and visions for the future.