WEST CHESTER, PA
– Areshay, a file-sharing app that allows users to access all of their personal and enterprise documents together in one app, is being developed at Walnut St. Labs, a technology incubator and innovation consultancy in West Chester PA.
The first public beta for Areshay (pig latin for "Share") will be available on the Google Play store in Q3 2014. The app currently supports integration with Sharepoint, Salesforce, Box and Dropbox with many more to follow in the coming months.
"Mobile professionals have cloud storage accounts across different services, and enterprise level accounts have traditionally been trapped behind a corporate firewall. When you first use Areshay, it's a very liberating experience – like a big family reunion for all of your files." said founder, Chris Dima.
Areshay is being developed in partnership with Philadelphia, PA based Point.io and their founder, Andrew Schwabe. Point.io is a "Modern Middleware" platform that provides the power to share documents with absolute control and security.
"Areshay is addressing a void in the market by providing Android users with access to Enterprise documents and SaaS services," Point.io's CEO Ron Rock said. "Combined with the benefits of the Point.io platform, Areshay complements the needs of US enterprises, while opening new opportunities in European and Asian markets where there is a large adoption of Android for business."
For more on Areshay
Follow on Twitter @AreshayApp
About Point.io



Point.io is a Patent Pending, API-as-a-Service Platform that enables organizations to monetize existing digital assets and join the API Economy. Using the Point.io API products, technology executives can dramatically reduce development time for API-enabled applications, and therefore realize significant cost savings and faster time to market. Business leaders can explore new business models that leverage existing information assets to generate new revenue while resting assured that data access patterns comply with corporate policy. Point.io authenticates every access request and monitors all activity to make compliance easy. Point.io's technology delivers APIdoc™ to expose file-based assets and APIflow™ to externalize core business processes through standard APIs that can be used in web, mobile, and social applications that meet the growing demands of mobile stakeholders.
For more on Point.io.
Follow @Point_io
Connect on Linkedin
About Walnut St. Labs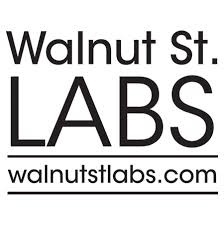 Walnut St. Labs is an early stage startup incubator and innovation consultancy that works with startups to build an MVP (minimal viable product) and bring it to market quickly. The lab also offers affordable co-working space and weekly events for startups and entrepreneurs.
For more about Walnut St. Labs visit our site.
Contact Information
For media inquiries, contact:
Chris Dima
267-258-1520
[email protected]