After leaving his family to tour the United States this past year, Author and Professor Chris Merkner stopped in the Lab to read "In Lapland" aloud and share his unique perspective of his craft. Despite Chris' admitted hesitance or skepticism toward his own self-promotion, he mentioned how his mindset has shifted since the completion of his book:
The Rise and Fall of the Scandamerican Domestic
.
Below are some excerpts from "In Lapan":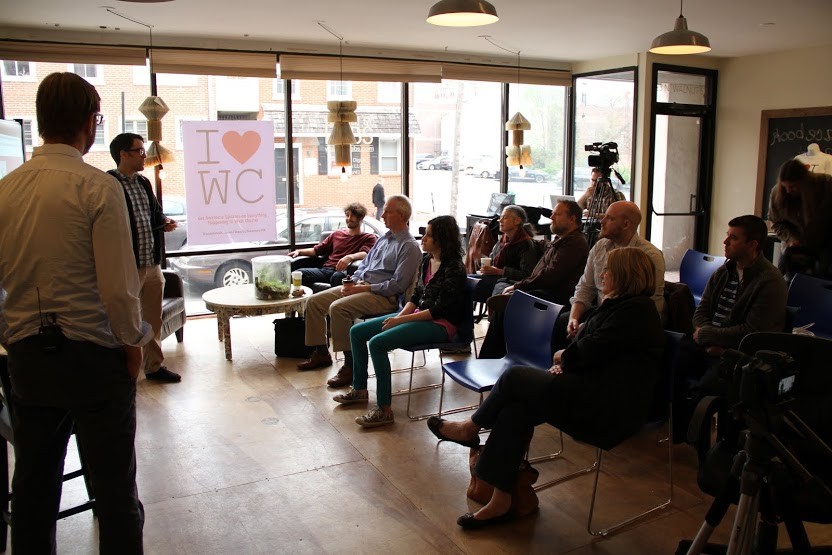 (pgs. 30-31) "All day Sunday we're on broadband scrolling over online paint resources. By sunset we have selected a Country Rill from a company in Pennsylvania and had shipped overnight to the house. We pay an ungodly figure to overnighted this paint, but there is no looking back: when it comes to paint, when it comes to everything at this point in our lives, cost is negligible. We charge it. We have no time for savings. All the saving we've been doing, all that's over. For the first time that weekend, we eat dinner without rushing. We have even turned on the television. It's our last supper."
(pgs. 35-36) "She is def and she is dumb. She is swiping at the chair rail in long, reckless strokes. She's made a speckled rill of Green Rill on our old berber. She's crouching like a catcher, raking along the wall next to the fireplace walls. Paint is flinging and dripping. She strokes  in those long, reckless strokes lavishing the wall above and below the rail. Her Muscles tremble and twitch. Her knees crack. I take a glob in the forehead and come to. The small of her back.
I have lost my breath.
I haven't really ever seen her like this. She turns and takes my hand, yanks me toward her, kisses me, her tongue firing in my mouth. "C'mon," she pants. "Get into it." Those walls that had kept me up at night are done in thirteen minutes. In thirteen minutes I'm on my back panting beside my wife looking. We're both breathing out of our mouths, leaning against the sofa. It's a whole mess we have here. However, in the public sense, it is done.
Or, as my wife puts it, "It's started."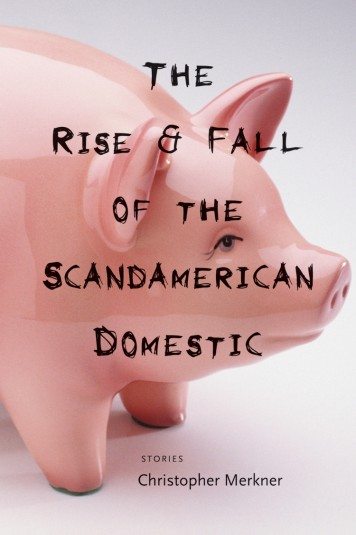 (pg. 40) "Friday, the brush is frayed and starchy, limpid and stiff at the same time — caked in a sort of translucent lacquer and generally incapable of offering a stroke of Country Rill that does not somehow ruin a previous stroke. My whole rhythm is off. I'm  doing harm. My wife just winces, says things like, "Oh, Guud." I have covered the kitchen walls three times over. My arms ache, and my hands are blistering badly. I picture my shoulders as the inside of a rotting boat on a destitute beach. I drink water like a dog. I've taken to eating M&M's again. I'm taking down the big bags of megastores that require paid membership.