Doing Earth Day Right!
We invited Jim and Brenda from  Waste Oil Recyclers  to speak at our Earth Day Startup Meetup. We were inspired to hear all the great things they've done for their community, local businesses and their client-base. Below are some of the highlights.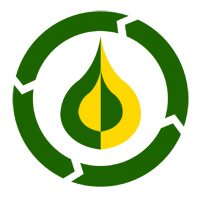 Birth of the Modena Garden Project
"It's not just about the oil collection anymore. It's been a lot about collaboration. Which is why I think this concept (Walnut St. Labs) is so cool! When Waste Oil Recyclers moved to Modena, which is now called Mogreena, Organic Mechanics soil became interested and shared space on site. He (Mark Highland) started off as a sole proprietorship, interested in organic soil, to (selling) his products in Whole Foods stores from here to Chicago. A number of years ago, the people on site said, 'well we have all this extra space why don't we plant some stuff?'. It started off very grassroots. Hang out on Wednesday nights we'll work on the garden, and whatever we harvest people will share. And about two years ago we had an improptu meeting, with the Coatesville Youth Initiative,  Chester County Food Bank , some other local farmer/ CSA people, just people we knew in the area, and we ended up coming up with the basic plan that turned into the Mogreena Garden Project."
–Brenda McNeil, VP of Marketing @WasteOilRecycle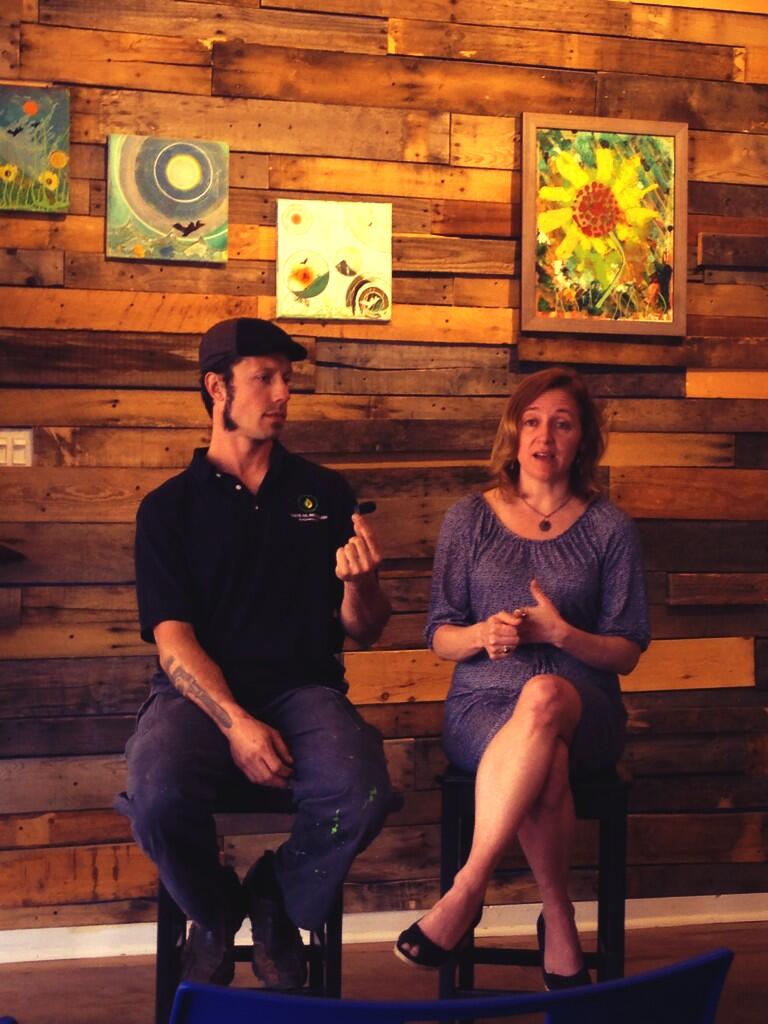 Waste Oil Recyclers as an Eco-Incubator 
"I think how all this ties back into this place (Walnut St. Labs) specifically, our work site was a way for Organic Mechanics to share a space and share rent. We've brought a lot of businesses on site and we all helped one another grow, and we all shared resources. We all shared a lot of beer in the building of the place. Since then, we've expanded that complex. We expanded into another 4 acres, in a 24,000 square foot warehouse, where we have new tenants. We are trying to act as an incubator as well for a lot of these new businesses, by helping them move in, giving them adequate resources, and maybe cheap rent to start with. Maybe work-trade or some sort of barter, which happens all the time there.
The Mogreena Industrial Complex that this is all housed in, currently has six businesses: Veterans Construction, Organic Mechanics,Tom Breglio Wood Working, Philadelphia Block & Board and Fred's Fine Cars. So, we have all these different people help one another on a daily basis. At first, people were trying to get the lay of the land, and now I go over there and I'll see three different businesses all building a pallet tower, housing flowers and giant flowers made of old scrap cans, and all these wonderful pieces of artwork, but they're also helping each other in their core businesses. The way that the complex is laid out, it does provide adequate space for those projects to take place. I think collaboration is extremely important, and having a diverse enough group of businesses in a community that you're part of, that interacts on a daily basis can only be a good thing.
–Jim Bricker, Co-Founder and CEO @WasteOilRecycle
Custom Mobile App
"We do have a technical component to our business that is really pretty cool. We have our own full-time IT person. From square one, he designed the software program that was very specific to the company, and it allows our drivers to be out with iphones and recording what they're collecting from every client in real time. They have their route on their phone and can GPS everything. They can enter the gallons in real time, so that at any given point in time, my client can call me and I can tell them exactly how much we collected, when we collected, and it allows us to run a lot of interesting reports. It's great from a sales perspective to see where we have gaps in our service territory."
–Brenda
"We have an algorithm that tells us when Limoncello is full. We can see exactly home many gallons are in their dumpster. By doing that, we can preempt the service. It makes our business more effective, but it also allows us to provide better services to our clients."
–Jim