Enthusiasm for the New Year is at an all-time high. Most of us are looking forward to putting 2020 behind us for at least a few good reasons. Moving forward is good but learning from the past is best. To make the most of a fresh year, online retailers should pay close attention to trends observed and lessons learned in a year marked by quick and sweeping changes that are not likely to revert.
In 2020 we saw new behaviors in online consumers
New consumer behaviors prompted by stay-at-home orders and a general aversion to going into public spaces spurred almost 150 million consumers to make their first online purchases during the pandemic. As the effects of the COVID-19 pandemic crept into our lives, consumers' interest in safety and security compressed in online commerce a decade of growth into a matter of weeks.
U.S. e-commerce market penetration, %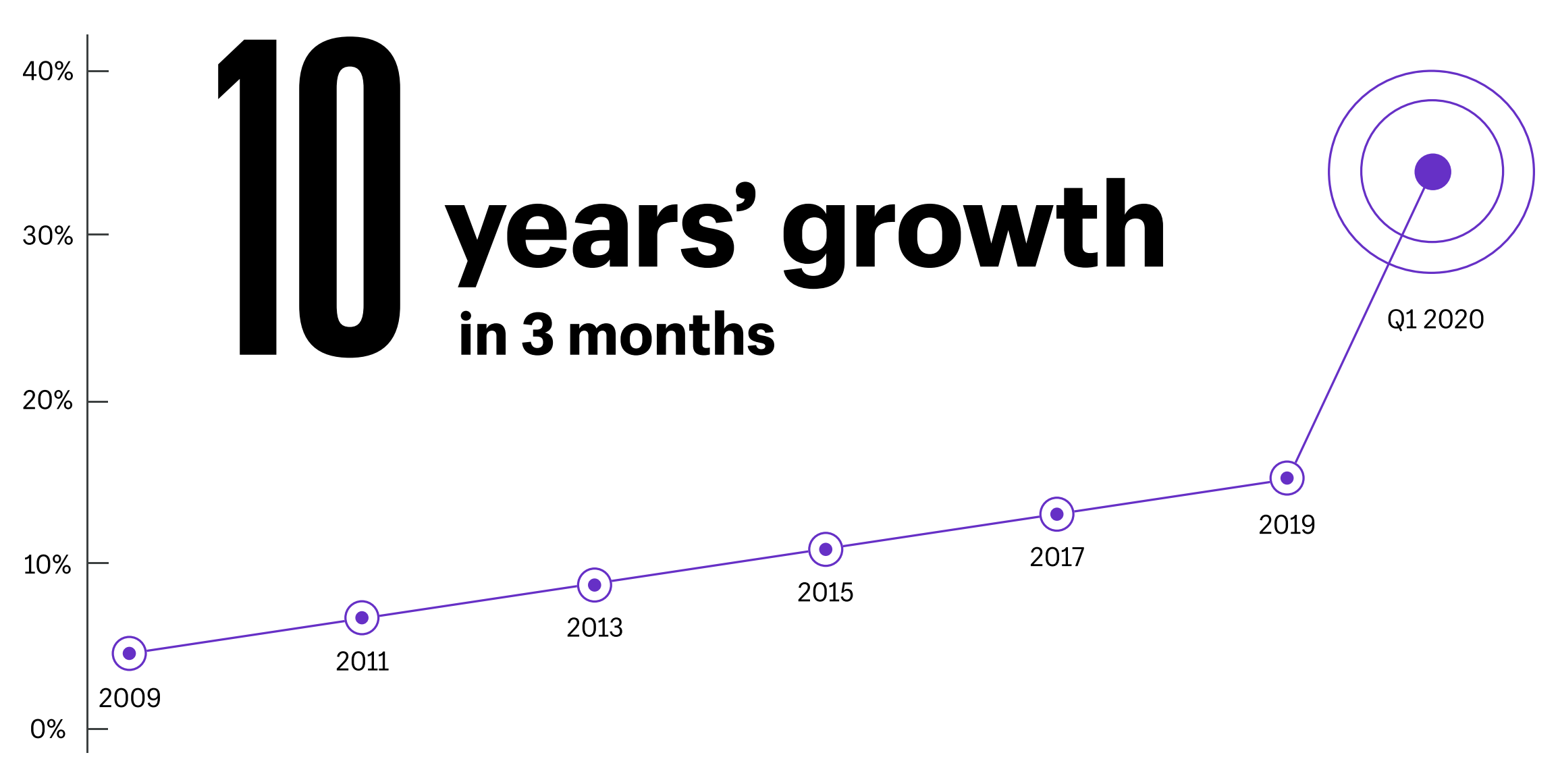 Sourced from: McKinsey
For the first time, goods such as groceries, beauty products, cleaning products, heath & hygiene, and other home basics are leading growth categories.
Consumers' demand for free, fast shipping and free returns has become a key benefit. In fact, 65% of consumers check the free-shipping minimum purchase before adding to their cart and 39% of US consumers expect two day shipping to be free.
Retailers have adapted and continue to respond
Most business leaders globally expect digital shopping to remain relevant and DTC brands and marketplaces are responding. With nearly $2 trillion spent in the top 100 online marketplaces annually it's no surprise that traditional retailers including Target, Walmart, and Google are gaining market share from leading online marketplaces. In response to consumers new expectations for fast, free shipping sellers are differentiating their shipping & fulfillment offering with innovations such as branded packaging, de-centralized fulfillment hubs, and carefully set free-shipping thresholds. Customers' tendency for bracketing purchases – buying multiple sizes or styles with the intention of returning one or more – resulted in online purchase returns totaling nearly $205b in 2020.
Retail value of returned online purchases, 2014-2023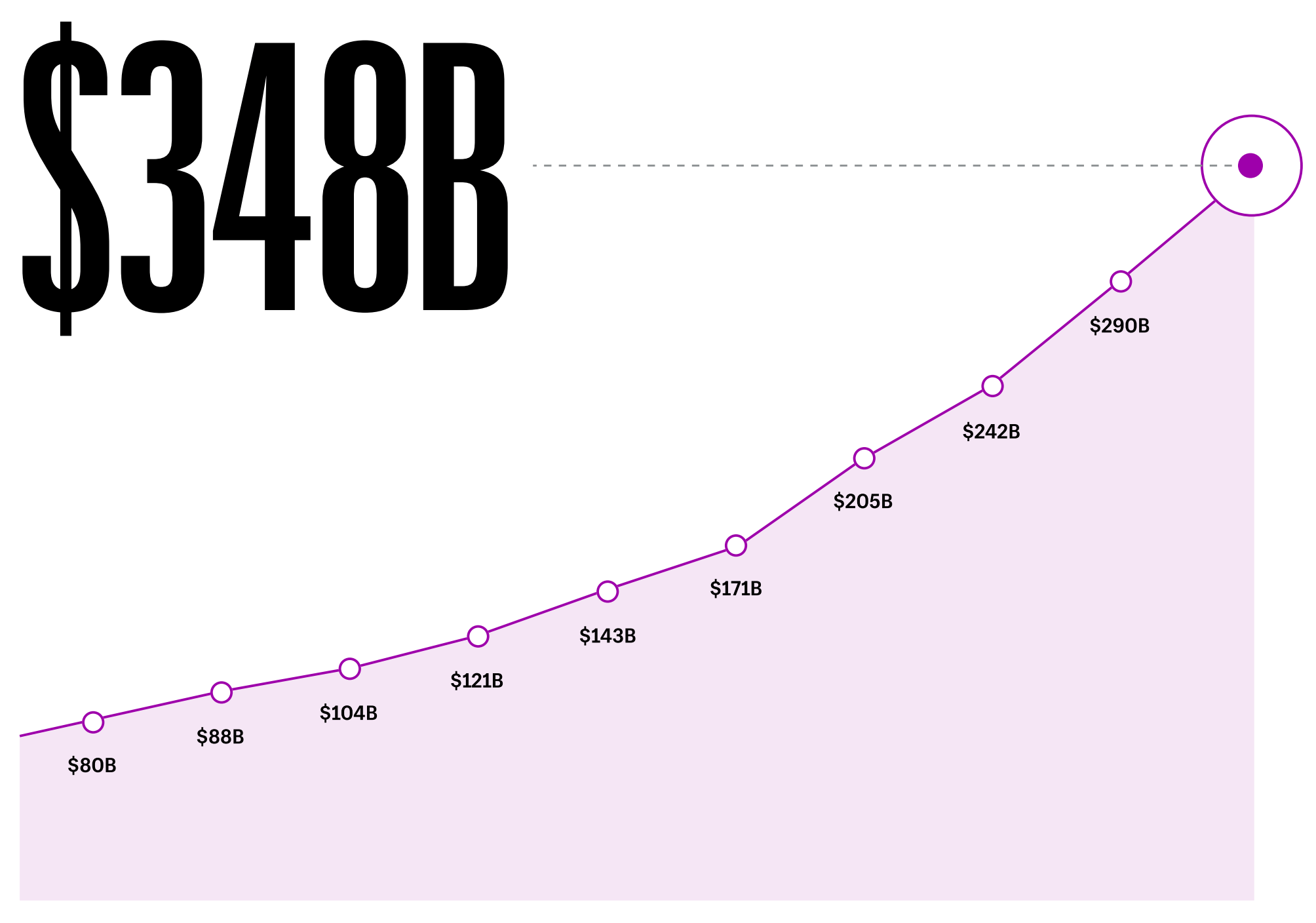 Sourced from: statista
With online shopping booming, logistics companies have operated at or near capacity through most of 2020. In response shipping rates are going up with FedEx announcing a 5% price hike coming in 2021. Meanwhile, customer demand for free shipping and free returns, is driving costs up.
Ad spending shifted quickly as buying trends changed. Paid search and social media ad spending each increased 25% year over year as traditional advertising mediums gave up substantial ground. Print advertising spending declined 33%, radio spending declined 31% and TV ad spend declined 24%.
Year over change in ad spend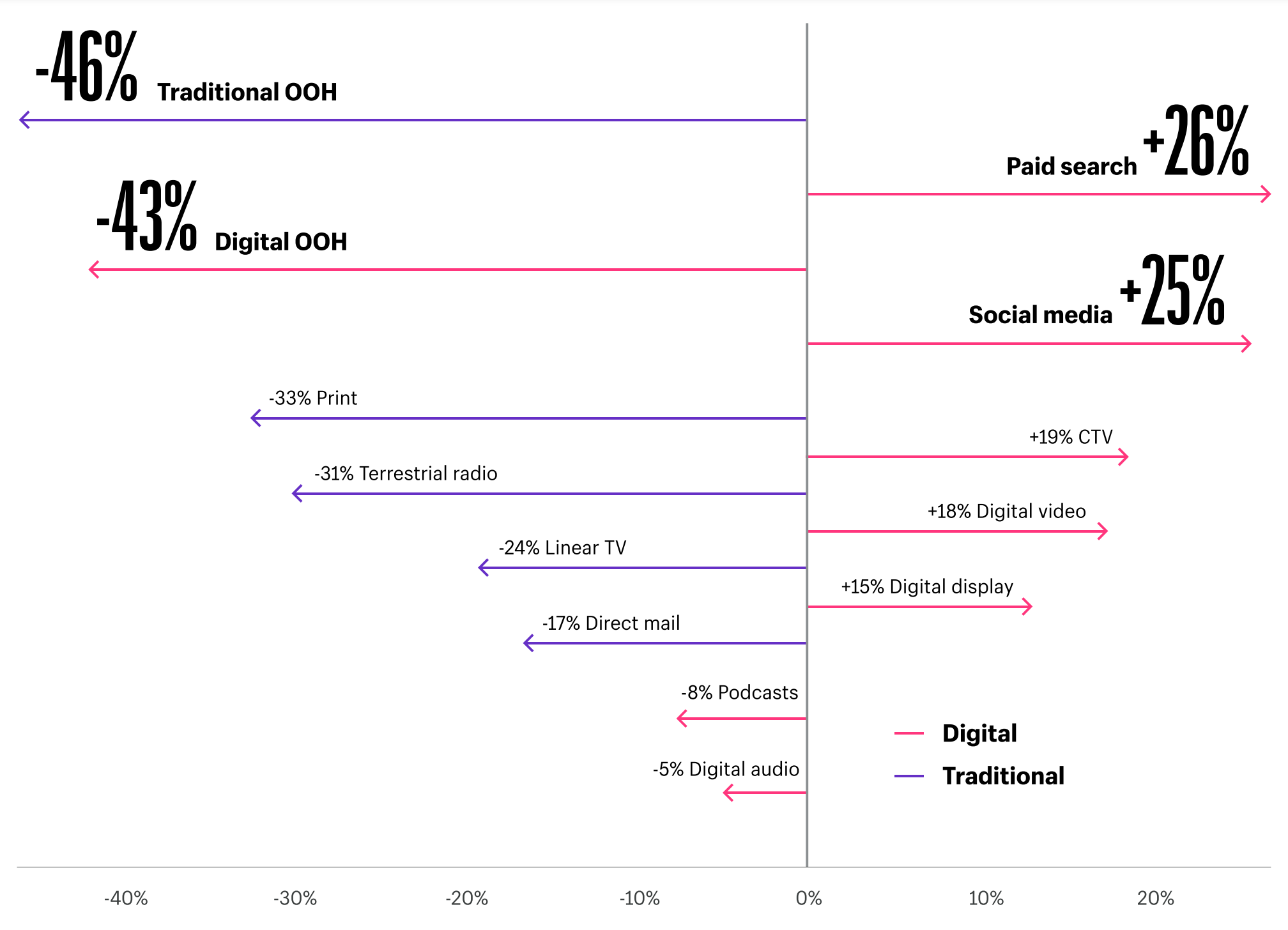 Sourced from: iab
What's an online retailer to do?
Several strategies are recommended to incorporate into every online retailer's 2021 business plan. With the cost of customer acquisition continuing to rise, shift emphasis to customer retention. By prioritizing your customers and rewarding your best customers, customer loyalty will increase and time between purchases will be shortened. Consider launching a rewards program. Studies show that customers who enroll in a reward program are 47% more likely to make a second purchase. Top customers who most identify with your brand could be further engaged by invitation to an exclusive tier that offers to access to limited product lines or a user panel to experience and review test products or provide feedback in some other way. Those top consumers now help shape the brand and in turn develop a deeper loyalty. Referral incentives are an easy step too.
Top reasons online consumers advocate for brands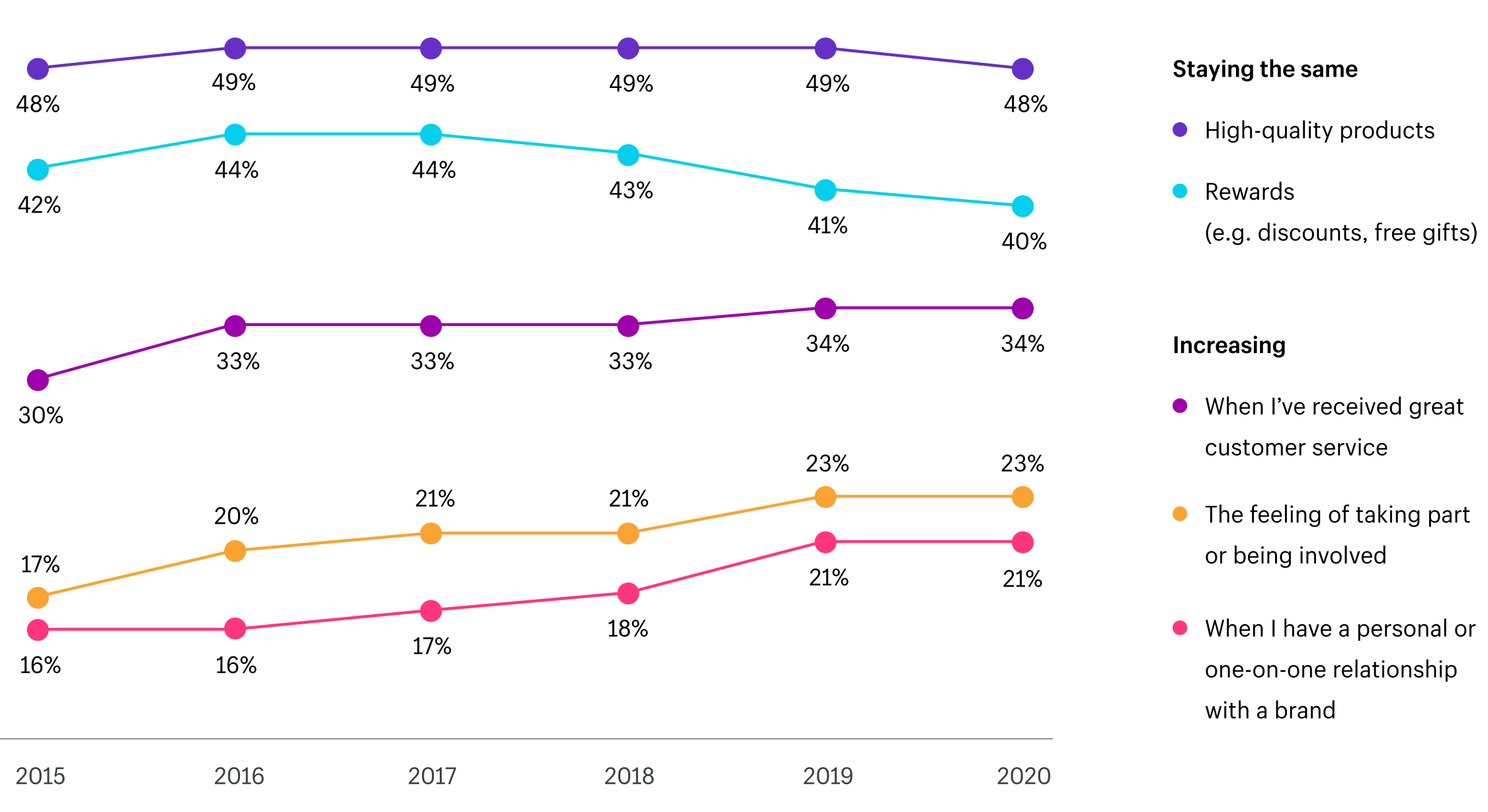 Sourced from: Global Web Index
Make sure your websites and product pages tell engaging stories and enable branding opportunities. Include lifestyle photography and create a more local and personal experience. Consumers are craving human interaction more than ever and gravitate toward brands that offer personalized buying experiences. Does your packaging reflect the brand experience? Custom designed packaging has become a relevant differentiator. An emphasis on customer experience at all turns will resonate even louder in the new landscape.
Changes are here to stay
All signs point to stickiness in the 2020's consumer trends. An end is hopefully in sight for COVID-19 but consumers' behavior is likely not to return to pre-COVID patterns.  By prioritizing customer retention, providing personalized experiences, and finding ways to enhance shipping, any online retailer will improve performance.